"THE SUPPLY CHAIN STARTS WITH MY FATHER"
Tradition and reliability are important values of the UNITED GRINDING Group. This also applies for the employees who have often been working in the company for several generations. We introduce some of them here.
INFORMATION DIRECTLY FROM FATHER TO SON
Antonio Manti has been working at STUDER SINCE 1980. He completed his apprenticeship as a polymechanic in Italy, but was quickly attracted to the grinding company in Steffisburg. When his son was looking for a training position years later, his father recommended STUDER. Domenico has now also been working here since 2004. "My father always made it clear how happy he is with his work and his employer", says his son. As an electrician, Antonio is entrusted with the installation of control cabinets and with prototyping, among other things. Application technician, Domenico, often visits customers on-site for machine acceptance and helps to ensure that production starts problem-free. If he needs information on electrical engineering, he gets it directly from his father. Domenico has a gift for languages and speaks fluent German, English, French and Italian. This is of particular help when visiting customers abroad. He often plays the role of interpreter at STUDER in Steffisburg as well. Both Mantis are great family people. Antonio loves to play with his grandchildren at the end of the working day.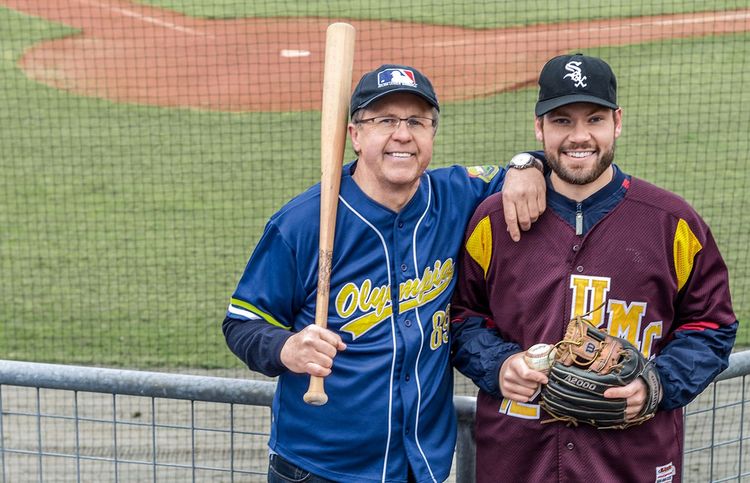 UNITED ACROSS 7,000 KILOMETERS
WHEN HE STARTS WORK, his father is almost at the end of his working day: Richard Navrátil works in Miamisburg, Daniel in Kuřim, Czech Republic. As Product Group Manager, Daniel Navrátil is responsible for the purchase of cast parts, while 7,000 kilometers away his son, a sales engineer, supports machine sales on the US market. Eight years ago, the passionate baseball player went to the USA to become a professional player. He played in the college team there and completed his Master of Business Administration at Columbus State University in Georgia. His father Daniel gave him the tip that UNITED GRINDING North America was hiring – father and son have worked together in the company group since 2017. "The supply chain begins with my father and ends with me", explains Richard. "He organizes the purchase of basic parts, so that we can sell a finished machine at the end." Both are currently managing projects in machine delivery. Richard is working on how to speed up the delivery of machines from Kuřim to the USA; Daniel is investigating options for transporting parts for machines of the UNITED GRINDING Group by rail from China to Europe.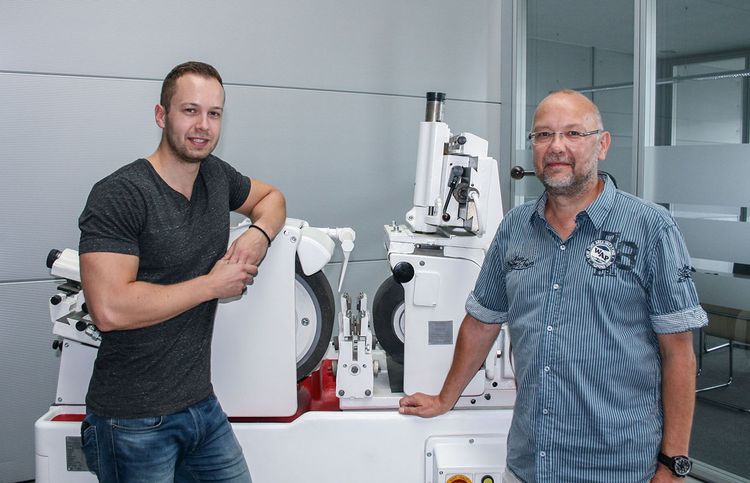 THE THIRD GENERATION
OF A TRUE MIKROSA FAMILY: the Langes. Grandfather Horst started in 1959 at the predecessor company Mihoma, father Jörg entered in 1981, while son Enrico joined in 2005 at Schaudt Mikrosa GmbH. Jörg Lange started at the very bottom, beginning his training as a machine builder at the firm. Today, he is a designer working on the entire KRONOS range of machines and serving customers from all over the world, from China to Mexico. "The chance to be flexible and creative, that's what makes my profession so exciting," he says. His son Enrico started as a cutting machine operator, and is currently studying in his free time to be a machine building technician. Father and son do not work directly together in their daily routine. Enrico, who works as a process technician, is currently working on a machine that grinds balancing shafts for combustion engines. "Working with new technologies and developing new ones is incredibly fun," he emphasizes. The ability to bring design aspects into his tasks is a personal strength, Jörg Lange feels, while Enrico highlights his persistence in troubleshooting. "There is always a solution," he says. "You just need to find it."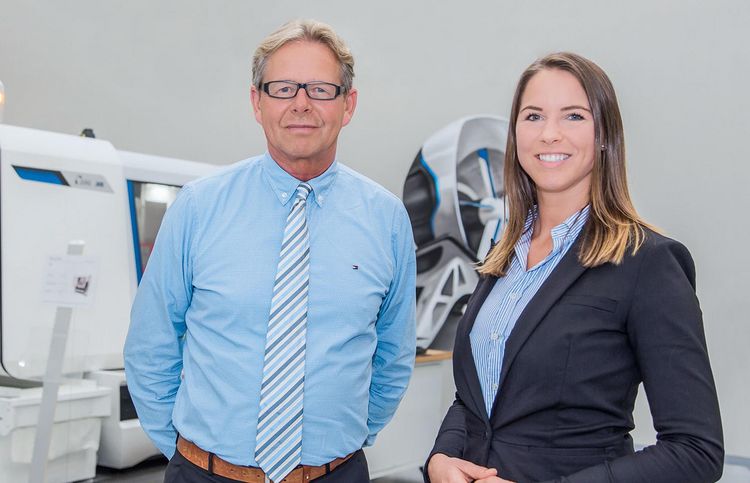 IN THE SAME DEPARTMENT
"WE HAVE A professional relationship and enjoy working together", says Melanie Hanssen, purchaser at Blohm Jung GmbH. Her father, Holger Hanssen, has been there since 1980 and is Head of the department. Father and daughter are closely linked. And when a job in purchasing came up in 2014, the purchasing and logistics specialist also joined Blohm Jung GmbH. Her main responsibilities at present are purchasing for a supplier and for the Customer Care sites in Hamburg and Göppingen. A trained machine fitter and businessman, Holger Hanssen is responsible for purchasing at the company. "In addition to the variety of my tasks, I value the good cooperation and networking with almost all other departments", says Holger Hanssen. "I'm lucky to work in a pleasant environment, with a good and considerate working climate", says Melanie Hanssen, who is currently completing an MBA in General Management. Both balance the demands of their job with sport: While Melanie Hanssen is a fitness trainer and runs outdoor bootcamps in Hamburg, Holger Hanssen trains a men's football team in the national league in his free time.
You might also be interested in this: